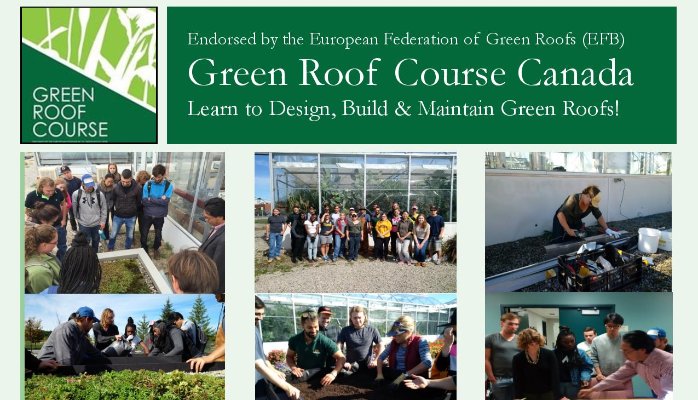 Green Roof Course 2016 @University of Guelph. Learn hands-on how to design, build and maintain Green Roofs.
Yes folks, it's that time of year where we are accepting early enrolment for the annual Green Roof Course held on the campus of the University of Guelph! Those interested should register as soon as possible since last year we sold out within two weeks of publishing this post. Lasts year's success was largely attributed to a great student body and instructors who are actively involved in green roof research, design and construction. This course contains a series of in-class lectures, outdoor excursions and hands-on green roofs training. Last day of class includes a live installation where students work in teams to solve field problems and learn current green roof construction practices.
This course is intended for all types of individuals: students, designers, architects, contractors and enthusiasts. Please see poster for further information. We are looking forward in seeing you this September!!